Welcome to the Lean Six Sigma Experts of Missouri

Being able to reduce the defects within a company and all the waste that is causing inefficiency among processes and performance overall is a goal all businesses in Missouri should strive for and can achieve when using Lean Six Sigma. When it comes to process and performance improvement, several methodologies are available to reach the goal. However, not all of them are efficient and there might be limitations and requirements for their implementation.
Lean 6 Sigma stands out thanks to the opportunity to implement it in any company and industry since it does not have any requirements. But using it will require enough experts to plan strategies, create projects, start and manage them, and focus on problems and their root causes.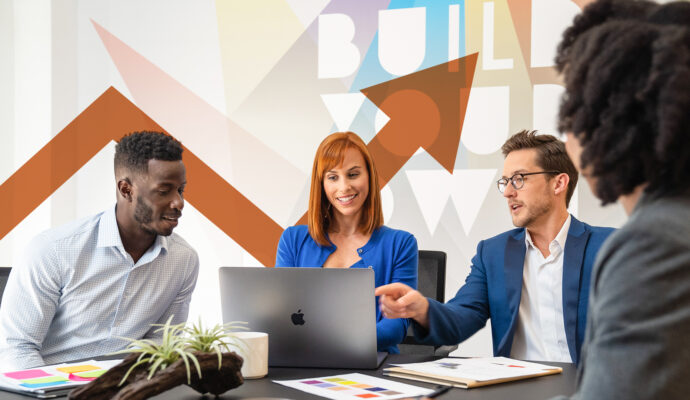 LSS is much more than just process improvement, and this is something you will notice as soon as starting reading about its concepts, principles, and tools. Reducing waste, eliminating variations and defects as well as focusing on customer requirements are not included in most methodologies of the same category. And actually, all these goals describe Lean Six Sigma just right.
Therefore, if you are looking for an approach that includes everything above and even more, you definitely need to consider LSS. And the experts you need to start implementing it can be found in our company, Lean Six Sigma Experts of Missouri. We have been providing LSS services for over the last decade, and integrating Sigma into a company regardless of the industry it is part of.
But more than implementation, we are able to offer more services that focus on certification, training, and special programs for even high school students. Before getting there, we want to make sure you are going in the right direction when looking for LSS—although we are confident there is no error when choosing the methodology.
What Is Lean Six Sigma and How It Works?
Lean and Six Sigma are the two methodologies that Lean 6 Sigma combines in order to use the necessary tools and follow the principles in terms of process improvement. Therefore, both of them are process improvement methodologies as well but not as complete as LSS. With that said, they only share the category and main purpose, but they are not the same since different tools, principles, and concepts are found. Lean focuses on achieving a systematic way to eliminate waste and creating flow in the production process.
But for this, the company needs to understand its processes, determine the types of wastes affecting every single one of them, and then move on eliminating them. For this, Lean provides 5 principles: value, value, stream, flow, pull, and perfection. Meanwhile, Six Sigma strives to reduce the rate of defects, variations, and focusing on solving problems while working for the customers and their requirements.
To achieve this, 6 Sigma has a set of techniques, extra methods, and tools that allows companies to focus on identifying problems but also following a very specific way to reduce the rate of defects. By knowing this, it is fair to say that Lean and Six Sigma are not the same, but they accomplish almost the same result by focusing on different areas and strategies. Now, the real deal in knowing about these two is the focus Lean Six Sigma has when combining them.
Instead of being an implementation of both methodology at once, LSS takes the main tools, principles, and philosophies to apply them in the process improvement project. From Lean, Lean 6 Sigma follows the 5 principles and starts aiming for customers' requirements to produce and manufacture valuable products but also deliver optimal services. Therefore, any company implementing it will need to go through every step:
Identify the value considering the customers' needs for a specific product and service.
Map the value stream in order to know all the processes and steps involved in making a specific product or delivering a service. This will help to identify the waste and identify the steps that do not have value for production and start eliminating every single one of them.
Guarantee that the next steps flow properly after all the waste has been eliminated.
Start with the pull to deliver products as needed instead of manufacturing them before they are even requested.
Perfection is almost impossible, but you need to get close to it by integrating a process improvement culture in the company to maintain the changes and deal with future issues.
Moving onto Six Sigma, it is more complex than Lean when it comes to the entire LSS methodology since several tools and steps influence the entire implementation. The principles provided by Six Sigma are actually the main ones for the methodology and LSS makes companies focus on them more than in Lean since the previous ones are more of a step-by-step process. There is a total of 5 principles:
Work for the customer and his or her requirements.

Find problems and focus on them.

Remove variations and bottlenecks to improve processes but also performance.

Improve communication and employee involvement.

Automate repetitive processes and tasks while making your efforts systematic.
With these principles, the main way for Six Sigma to help companies focus on these goals is by using the DMAIC 5-step method:
Define the problems, project objectives, customer requirements, and company's needs.

Measure the current processes and their efficiency.

Analyze processes to find problems and root causes.

Improve all steps and processes by focusing on the previous problems and their causes.

Control your performance and production to guarantee changes are maintained and more are included to achieve continuous improvement.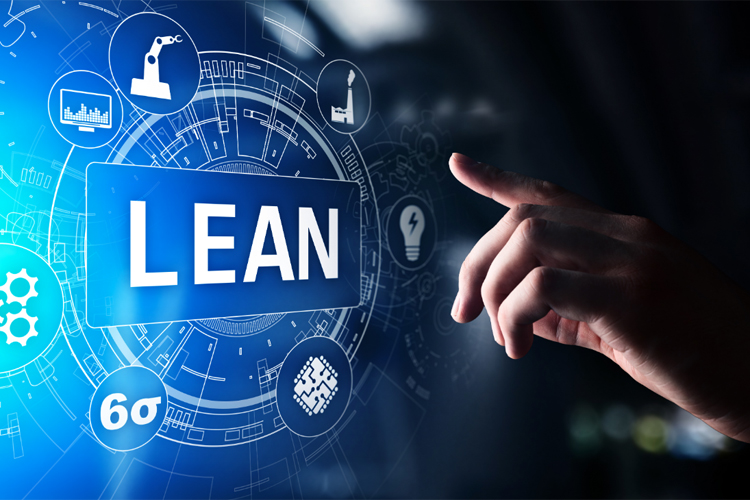 Why Companies Need Lean Six Sigma
---
As we mentioned in the beginning, LSS is more than just improving processes as a general objective. Instead, there is much more to achieve thanks to the methodology. Improving performance, focus on customer requirements, create a culture of change and flexibility in the company, and much more. Therefore, when you decide to implement it in your organization no matter your type or size, you are able to focus on the previous aspects but also in all areas of your company thanks to the approach of the methodology.
Every tool, method, and principle in Lean 6 Sigma aims for more than one or two areas of the company despite being focused on production and processes.
This takes us to the main objectives of LSS and reasons why companies should definitely invest in it:
Helps to improve business processes.

Sustain quality improvement.

Increase employee involvement.

Reduce all types of wastes: defects, overproduction, waiting, unused talent, transportation, inventory, and motion.

Reduce costs.

Improve performance and achieve continuous improvement.

Retain more customers.

Eliminate defects and variations.

Understand and solve problems.

Improve communication within the company and its employee.
The best part about working with Lean 6 Sigma is that its objectives and not only achieved after months of implementing the methodology. Instead, it is aimed at both short and long-term results to guarantee you notice improvement and continue to do it by integrating the methodology completely. It is more than "useful" for any organization and in all our years of experience at Lean Six Sigma Experts of Missouri, there is no company we have seen that did not obtain benefits from the implementation.

Is Lean Six Sigma for Companies Only?
In terms of who can implement it or not, only companies and organizations can obtain direct benefits from it. After all, the methodology is designed as a business program, not a personal or specialized one. However, there are not requirements nor limitations for businesses that want to use Sigma, which is why every company can consider its use as long as well-trained and qualified professionals are found for the task.
Now, although implementation is only possible with organizations, people who decide to learn how Six Sigma works and know how to use the methodology in a company also obtain many benefits besides adding this new knowledge to their curriculum and personal growth. Lean 6 Sigma experts are required all over Missouri but they are quite difficult to find due to the lack of training programs available and most experts are already working for specific companies without opportunities to help others. This means that any expert or person trained and certified in Lean Six Sigma is valuable for companies in the state and even around the world.
Therefore, it is fair to say that LSS is also for individuals that want to obtain benefits such as:
Excellent salary.

Gain hands-on experience in quality management.

Apply for better job positions.

Climb to leadership roles.

Add value to a curriculum.

Be able to implement LSS alone—in the beginning—if you own a company.

Develop valuable skills that are useful to work in any company.

Learn about teamwork, leadership, and problem-solving.
The question to answer now is, how can you learn and obtain all these benefits? Lean Six Sigma training is offered in different companies throughout the state. But in ours, Lean Six Sigma Experts of Missouri, we are able to offer 3 main levels in training: yellow, green, and black. You can rely on us if you are making the decision to invest time and resources in learning. Just make sure to have a good idea of the training program or course you want out of the three we offer.
What Lean Six Sigma Training Is the Best?
Lean Six Sigma—to begin with—is divided into different levels or belts when it comes to the expertise of a professional in the methodology. Yellow, green, and black belts are the main ones but not the only ones. White and brown as well as master black belts are also included. However, white and brown belts tend to be unnecessary due to the approach you can obtain with a yellow and green belt—which you will understand more soon.
With this clear, whenever you are choosing a training or LSS course, you need to determine what belt training you will be taking. Despite being level progress, it is not mandatory to get trained in a lower belt in order to go to the other. But it is important to choose one that goes according to your current knowledge about the methodology, availability, and personal goals with Sigma. In our case, we always recommend beginners and people with very little experience to go for yellow belt training.
The yellow belt is the introductory level for Lean 6 Sigma and focuses on the basics, structure, principles, terminology, data collecting, and process measuring. By the time a person finishes this training, he or she should be able to fulfill small roles within a company:
Report project and process issues.

Data analyst.

Measure performance and efficiency of LSS projects.

Help in small tasks.

Assist green and black belts in projects.
A green belt training is a better fit if you are trying to get started in leadership roles and want to be move involved in the methodology. This training focuses on how to implement Sigma, develop problem-solving skills, guarantee the expert knows everything about tools and concepts, and allow him or her to start and manage projects. Finally, a black belt has more of the responsibilities when it comes to supervising, leading, coaching, and teaching.
This is possible since the training topics include leadership, identifying problems and root causes, finding solutions, a full understanding of LSS philosophies, knowledge about all tools, and good decision-making. Anyone who wants to focus on fulfilling any of the black belt roles understands that the best option is to go for it. Now, when it comes to the order of the training and courses you will take, we usually recommend any individual to follow the progress. Start with a yellow belt or, at least, a green one if the final goal is to get a black belt certification.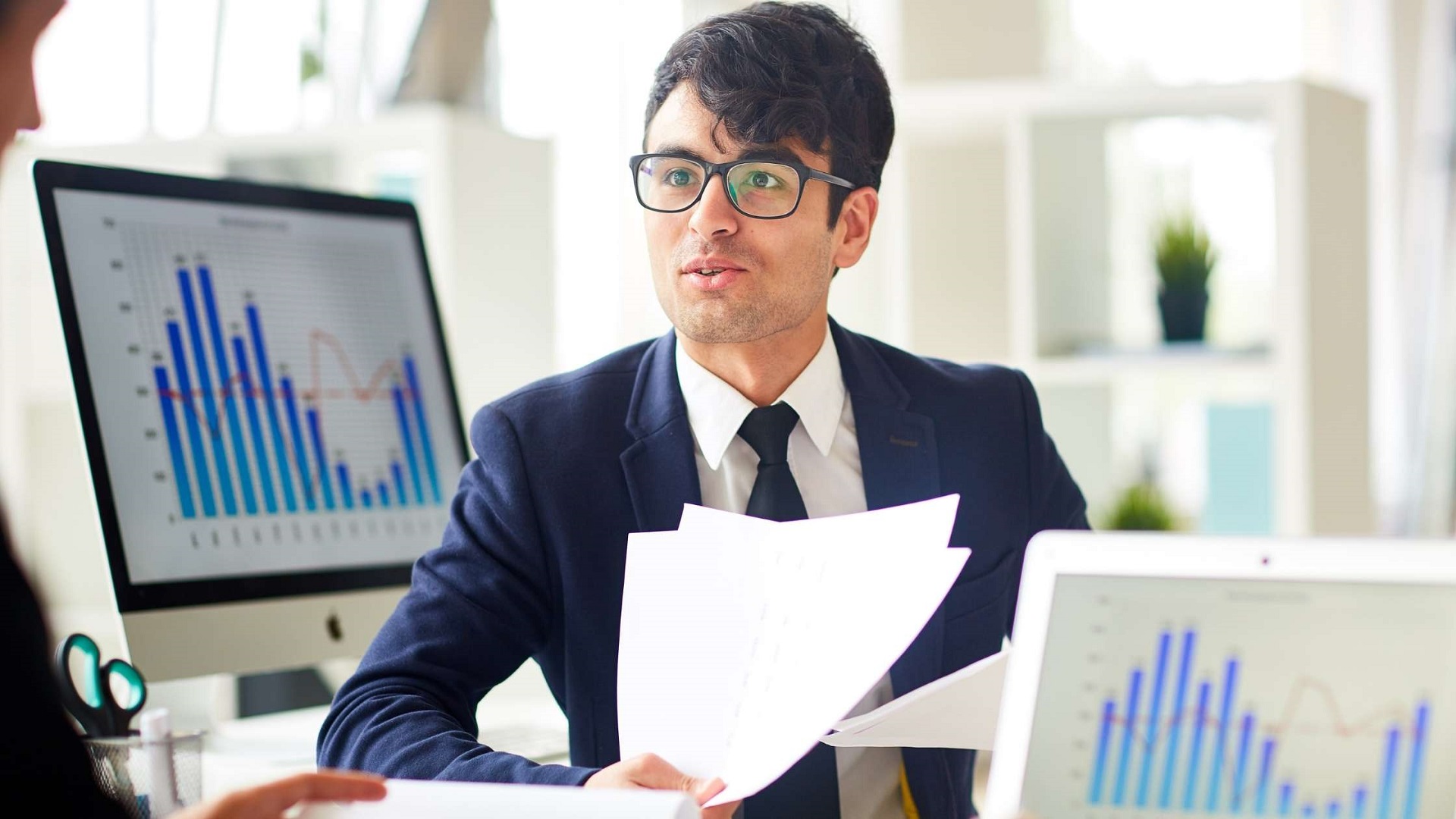 What Is A Lean Six Sigma Certification?
---
If you want to add your LSS skills to your curriculum, fulfill the roles you were trained for, and obtain all the benefits that come from learning the methodology, a certification will always be required. Lean Six Sigma certifications are the only way to demonstrate an individual has knowledge about LSS and is able to help with its implementation in a company. Certifications are not meant for companies since there is no need to have a certification since companies decide to implement due to benefits, not to show it to clients and customers.
Therefore, LSS certification is only available for anyone who gets trained in a belt and takes the corresponding exam for it. The issue is: not all trainers and organizations that offer training are able to issue the certification. Since there is not an official organization for Lean 6 Sigma certifications, anyone who decides to get trained in Sigma needs to find a company that can provide it.
At Lean Six Sigma Experts of Missouri, we are able to offer 6 Sigma training but also issue the certification once it is completed. And this includes any of the three belt training options we have available. If you complete a yellow, green, or black belt course with us, we will give you the chance to opt for certification by taking the international exam. If approved, your certification will be issued soon after.
However, individuals that got trained by other experts and companies can also request our Lean Six Sigma certification but we have special requirements besides the exam to guarantee you are ready to get certified. Our yellow belt exam takes between 1 to 2 hours to complete while a green or black one usually takes around 3 hours. You can opt for certification online or going for the traditional option of an in-person exam. These online and in-person options are also available for our training, which allows you to have your course scheduled according to your availability.

How Long Does It Take to Get Lean Six Sigma Certification?
Since the certification is only possible once you complete a belt training and take the exam that corresponds to it, you need to consider all the time this process takes. Besides this, it also depends on a few factors:
The company or experts you choose for training and certification.

What belt training you take.

If you pass the exam or not the first time.

How long it takes for the company or organization to issue the certification.
Focusing on who you choose first, all experts have their own timeframe to complete a Lean Six Sigma training. In our case, we have made sure to reduce the time as much as possible so you are able to start opting for the certification and working as an LSS expert without sacrificing your preparation. A yellow belt training on our end takes about 1 to 2 weeks to complete. Most of our students so far have taken only 7 days at most.
The green belt training goes up to 2 weeks and the black belt up to a month due to all the topics to approach and skills to be developed. Right after you finish your training, we will give you the option to take the exam but you are welcome to go for it later. However, the sooner you take it, the sooner you will obtain the certification. Once anyone trained with us passes the exam, the LSS certification will be issued in the next 24 to 48 hours. The beauty of Six Sigma is that it does not take too long to complete any of the training options.
Although everything depends on how you handle the information and topics as well, it will not take too long for you. With that said, let us know if you are up for certification if you were trained by other experts as well. This will take even less time considering the exam and certification are the only steps in those cases.
Why We Are the Best Lean Six Sigma Company in Missouri
Even when you will not find many, you still have options when choosing the experts you want for your projects and needs. Therefore, what would make you decide to work with us? The certifications? Training? Or maybe the attention we offer? The truth is, we have been working hard during the last decade to offer all the solutions there are for Lean Six Sigma projects and needs, be it for companies or individuals.
The first reason we can give you to decide to work with us is definitely this: because we have the solutions you need. We are not limited to only a few services nor specific industries. Next, we not only offer yellow, green, and black belt training for workers in a company or adults. We are one of the few companies in Missouri that also created a program for high school students where they will learn about Sigma, develop valuable skills, and be able to add value to their curriculums for more college and career options.
This program consists of the first two belts: yellow and black only. This is due to the information that is provided and the lack of experience students have during training. A black belt needs to learn but also gain experience during the process, which is off-limits for students. However, the LSS training will not be disappointed and still allow them to go for many benefits in the future. Finally, have you ever thought about everything you might need during your journey?
Lean Six Sigma is more complicated than it seems and you can choose to get trained to at least start your journey in the company or have part of your workers getting trained in the methodology. But will it be enough? Determining what services and solutions you need is also part of what we do and we are eager to offer you the right ones despite what you might end up needing. After all, our services include:
Lean 6 Sigma training.

Lean Six Sigma certification.

Lean Six Sigma green, yellow, and black belts.

Lean Six Sigma consulting.

6 Sigma for high school students.
And you can access any of them from any city in the state. We will be here for you for any project and Lean Six Sigma requirement in your hands.
There are so many areas or regions where we offer these services with most of them being cities.
However, if you need any of these services, you need to contact us. The list below comprises the areas where we offer these services.