Best Local Lean Six Sigma Experts of Kansas City, MO

When implementing process improvement methodologies in a company or organization, or thinking about going for this option in order to bring more benefits to a business's performance, experts in Lean Six Sigma will be required for any company in Kansas City.
However, it can be difficult to find experts who can handle the implementation, and even when some organizations are able to find them, it is hard to determine if they are capable enough to obtain the desired results. Our company, Lean Six Sigma Experts of Missouri, is one of the few ones in the city and entire state that can help you achieve LSS implementation.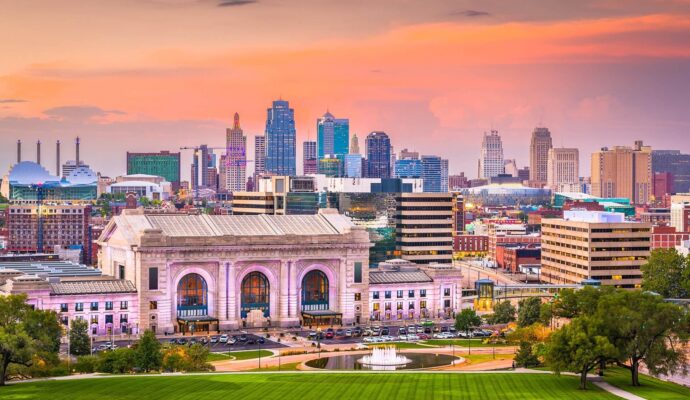 But besides offering you solutions and services to achieve this goal, we can also provide you with more alternatives that cover the same necessity or with another focus. How do we help you to integrate Six Sigma into your company? By providing reliable and experienced consultants who will handle different tasks as well as focus on accomplishing Sigma main objectives:
Control quality management and standards.

Reduce waste.

Eliminate variations.

Identify problems and find solutions.

Create strategies and new projects.

Achieve customer satisfaction.

Improve performance.
Although consultants are not the only option for companies to use Six Sigma properly, it is the faster one whenever it is necessary to accomplish results in no time. But for organizations that have time and are interested in having their own LSS team, 6 Sigma training is the service we recommend. It focuses on teaching any individual or worker about the methodology, guarantee they are able to fulfill specific roles, and help develop the required skills to handle projects or small tasks.
Lean Six Sigma Training vs Lean Six Sigma Consulting
Based on the previous options, we are aware that most companies have a hard time trying to determine which one is the best for their situation. But as we mentioned before, consulting is usually the best alternative if results want to be obtained fast and without too much trouble. After all, LSS is a methodology that takes several weeks to integrate and be able to notice changes in a company's processes and performance.
But the weeks can be reduced as long as qualified and experienced people are starting and managing the projects. Therefore, if you have the budget for it, want to implement LSS right away, and want to make sure you have reliable people working on it, consulting it is. Lean Six Sigma training is more suitable for companies that have time to develop talent and want to go for the opportunity to have their own reliable team of experts after their workers have gone through the entire course.
This option is not only more affordable but also a better one if you are considering expanding the team in the future and even want to improve your workers' skills and aptitudes. Six Sigma helps to be more organized, develop valuable skills, and bring more benefits to the person who learns it for not only implementing the methodology but also have better performance in other tasks. None of the options is bad, it is only a matter of choosing what is better for your situation in particular.
At Lean Six Sigma Experts of Missouri, we will be more than happy to provide you with any of the solutions or even both of them at once. Just let us know and our team will start to assist you in your company in Kansas City or offer more services for your personal growth and interest in Sigma. 
There are so many areas or regions where we offer these services with most of them being cities.
However, if you need any of these services, you need to contact us. The list below comprises the areas where we offer these services.