Statewide Services from the Lean Six Sigma Experts of Missouri

Finding the right experts for your Lean Six Sigma needs in Missouri will be a challenge considering there are many options but you cannot be certain—most of the time—if the ones you are considering will cover your needs. Therefore, the best recommendation is to always take your time evaluating your options.
Research about the history, success, services, and reputation of the company in LSS you want to hire or if the expert you are considering is able to provide you with all the solutions you need and obtain the desired results. And this applies no matter where you are, not only in Missouri.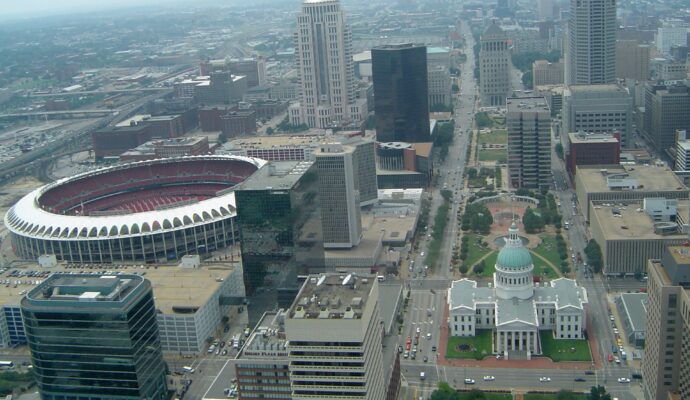 However, if you are located in any city or town in this state, our company Lean Six Sigma Experts of Missouri can provide you with the solutions you need. We are a company that has been in businesses and dedicated to Six Sigma for over 11 years. Although we started as a small company and only offered LSS training, in the beginning, we have come a long way in order to deliver as many services as possible.
Therefore, when a company reaches out to us, it is able to choose the right service that goes according to its needs and goals with the methodology. Our Lean Six Sigma training is one most organizations request in order to train their workers in different levels or belts. We only work with the three main belts of Six Sigma: yellow, green, and black.
But along with the training program, we allow any person who completes it to take the exam that corresponds to the belt and if passed, a certification will be issued. We are one of the few organizations and experts in Missouri that can offer LSS certifications due to all the requirements and regulations there are. And you do not have to worry about the duration or value: they do not expire and are recognized around the country.
How to Implement Lean Six Sigma
With us, you have two options:
Go for the previous training we mentioned for your workers and get them certified to have your own team of experts.

Choose our Lean Six Sigma consultants for the task.
Consultants are the best option when fast and optimal results are required since they are able to integrate Six Sigma in less time and without any issues. But they can be expensive due to the expertise and experience required to deliver this service. Now, our company works with many consultants at the same time, and all of them have different rates and skills.
You can choose the ones that suit your budget and goals better. And even include training in their tasks to do since they are able to teach part of your workers while dealing with the implementation. Finally, these are not the only services we focus on. Instead, you can find more services that are specific to some needs and objectives.
Like our Lean Six Sigma curriculum for high school students, and special training for them. To access any of them, you do not have to be located in a specific city in Missouri. You can find us in St. Louis, Joplin, Kansas City, O'Fallon, and throughout the state.
There are so many areas or regions where we offer these services with most of them being cities.
However, if you need any of these services, you need to contact us. The list below comprises the areas where we offer these services.