Best Local Lean Six Sigma Experts of O'Fallon, MO

The best way for any person to add value to a curriculum is by learning skills and acquiring knowledge that is valuable for all companies. If you are uncertain of what can be of use in any situation, Lean Six Sigma can solve all your worries and bring the opportunities you want to find in O'Fallon. Six Sigma is a process improvement methodology that has gained popularity over the last 2 decades due to the approach it has when it comes to achieving this goal.
Actually, it was created to compete against the Kaizen Japanese methodology and it has worked quite well since the 80s. Now, how does this benefit a person and why should you invest in learning it as well as getting certified as an expert? Focusing on how valuable and popular it is, all companies want to implement it as a result.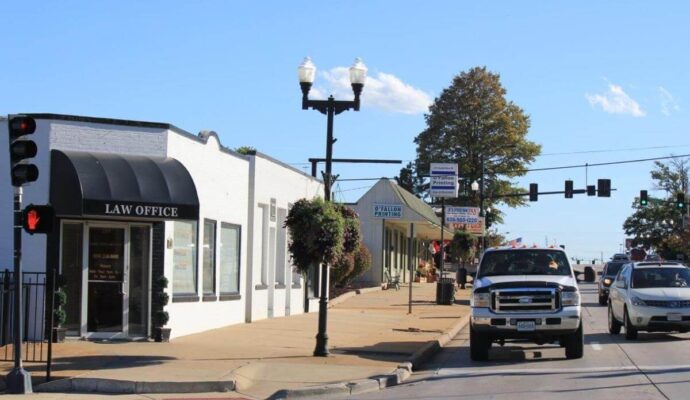 This makes Lean Six Sigma experts be quite requested in all industries since the methodology is not focused on certain types but it can be implemented in any organization. Therefore, when you learn about it, know how to implement it, or have basic knowledge, you are already ahead in terms of who companies would want to hire. However, learning it will take the right experts and trainers in order to cover all the essential topics and theories about Six Sigma, but also develop the required skills.
Our role at Lean Six Sigma Experts of Missouri is to provide anyone in the city with LSS training and even offer the certification option when completing it. We want to make sure everyone has the opportunity to get introduced to the methodology, build a career from it, and obtain more benefits from dedicating time to LSS besides just adding value to a resume.
Is It Worth Learning Six Sigma?
So far, we have given you several options for it. However, it is natural to have your doubts about the methodology and if you should dedicate time and resources to it. Fortunately, it is one of the best options you can go for and it is not necessary to invest too much time. Also, you can aim for your personal goals and needs depending on the training course you take.
In our company, we have 3 Lean Six Sigma training options: yellow, green, and black. Each one corresponds to a different belt or level in the methodology and approaches a variety of topics according to the expert's profile we want to create once you complete one.
Yellow belt: focuses on the basics, introduction, structure, terminology, and principles of Six Sigma along with data collecting.
Green belt: teaches how to implement the methodology, helps to develop leadership and problem-solving skills, and allows experts to start and manage projects instead of fulfilling small roles.
Black belt: a full understanding of the philosophies, tools, concepts and all aspects of the methodology should be achieved along with great decision-making and problem-solving skills to lead the LSS team in the company and act as a mentor, teacher, and coach.
Completing green and black belt training allows anyone to go for better job positions in terms of hierarchy. But some benefits like excellent salary, being valuable in any company, adding value to a curriculum, and gaining hands-on experience in quality management, are in common with all three options. If interested in any of these LSS training for you or even high school students and employees in a company, make sure to contact us from any area in O'Fallon.
There are so many areas or regions where we offer these services with most of them being cities.
However, if you need any of these services, you need to contact us. The list below comprises the areas where we offer these services.